The Case Memorial Library, 176 Tyler City Road, offers the following upcoming activities in the next couple of weeks.
B
ooks & Breakfast
Tuesday, July 24, 10 a.m.
Join Books & Breakfast leader Carol Davidson for a discussion of A Piece of the World by Christina Baker Kline. Refreshments will be served.
Internet Basics
Tuesday, July 24, 10:30 a.m.

Are you an internet novice in need of more information? In this class, you'll learn basic internet terminology and how to navigate a browser, locate a website, identify common domains and stay safe while searching. Registration is required.
Mystery Book Discussion Group
Thursday, July 26, 7 p.m.
The Passenger by Lisa Lutz: Forty-eight hours
after leaving her husband's body at the base of the stairs, Tanya Dubois cashes in her credit cards, dyes her hair brown, demands a new name from a shadowy voice over the phone, and flees town. It's not the first time … Discussion led by Librarian Samantha Jasulavic.  Check for copies at the Circulation Desk.
Teen Craft: Sushi Candles
Friday, July 27, 2 p.m.
Roll your own California roll beeswax candles. For teens entering grades 6-12.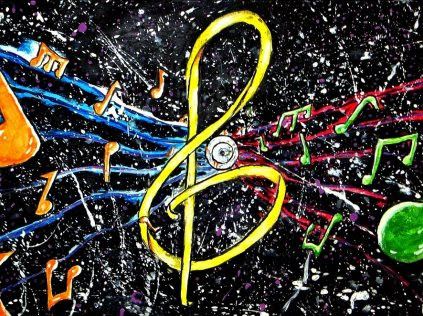 Sound Explorers
Monday, July 30, 2 p.m.
Get a new spin on the science of sound with Matthew Cantello!  We'll make instruments from recycled materials, engage in unique sound science experiments, try out group movement, create "sound stories", and play listening games to awaken a sense of wonder with the experience of sound and music in our lives.  This event is fully booked, but you may register to join the waiting list.
Teen STEM Craft: Spin Art Machines
Saturday, August 4, 2 p.m.
Learn simple circuitry to build and use a working spin art machine. For students entering grades 6-12.
Events are free and open to the public, except as noted. Please pre-register.
call 203-891-2170
https://www.casememoriallibrary.org